Our Program:
Behavioral Health Services offers outpatient mental health and addiction treatment programs for adults, teens and families who are struggling to navigate the stressful and serious issues of mental health disorders and addiction.  Often, these two issues go hand in hand, as the pain of depression, anxiety or other mental health problems can lead to substance abuse and vice versa.
Skilled, Recovery-focused Counseling
Our multi-disciplinary team of licensed social workers, licensed counselors, certified alcohol and drug counselors and case managers is trained to treat both addictions and mental health disorders. We provide recovery-focused, customized care including treatment, education and support that leads to personal growth, a hope-filled outlook and a healthier lifestyle.
Customized Treatment Options
Our services help individuals and families develop the skills they need to cope with depression, anxiety, trauma, addictions, and behavioral problems. Patients learn to identify the root causes of their problems, implement strategies to overcome problems and develop healthy lifestyles.  We provide a variety of customizable treatment options:
Drug and alcohol assessments
Mental health treatment
Drug and alcohol treatment
Co-occurring treatment
Adolescent services
Individual and group therapy
Counseling
Individual
Family
Relationship
Couples
Case management
Aftercare groups
Anger management classes
Parenting classes
Flexible, Outpatient Treatment
Our treatment programs and counseling times allow individuals to maintain a regular work or school schedule and home life while engaging in treatment.
Program Brochures
If you'd like specific information on our different programs, download one of our brochures:
Family Therapy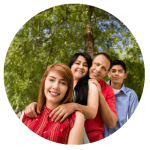 Adolescent Services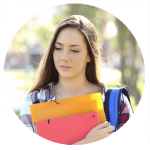 Accepted Payment Methods
Payments can be made with cash, debit/credit card, Medicaid or through state/federal funding.
We offer a sliding fee scale based on income and family size. No one will be denied services due to the inability to pay. Please contact either office location for pricing information.
Contact us to schedule an appointment.
Interested in working for this program?
Text Work4ESGW to 773-770-4377