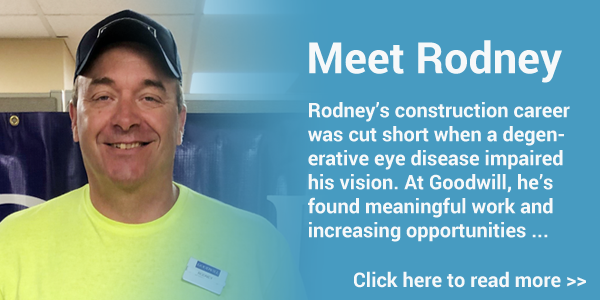 Goodwill Donation Hours
Donation hours are 10:00am-7:00pm Monday-Saturday and 11:00am-6:00pm Sunday. 
Shoppers can still shop online 24/7 at shopgoodwill.com, Goodwill's online auction site. 

The Goodwill® stores in Montana, southern Idaho and Utah are a part of Easterseals-Goodwill Northern Rocky Mountain. These thrift stores provide affordable used clothing and household goods and in many cases, serve as employment training sites.
Our Goodwill stores often work with local agencies and vocational rehabilitation programs to provide opportunities for individuals with physical, mental health and intellectual challenges to participate in work experiences in our donation processing areas and on the sales floor. Stores may also serve as work experience and job training sites for workforce programs serving disadvantaged individuals.
In addition, proceeds from the stores also support Easterseals-Goodwill programs and services across our four-state region.  See the complete list above under the Services tab.
Want to see some of the best collectibles, antiques and other finds without leaving home? Check out our Goodwill® online sales. 
If you're unsure whether your item qualifies for a tax deduction, then consider this: if you would give it to a relative or friend, then the item is most likely in good condition and is appropriate to donate. For a guide to help with values check out these IRS Donation Guidelines.
Interested in working for Goodwill?
Text GoodwillJobs to 314-665-1767
Employees receive a 30% off discount at the Goodwill Stores in our region
in addition to other benefits.