Easterseals-Goodwill employment specialists in Great Falls, Montana provide a variety of specialized services to assist people with disabilities prepare for, find and keep meaningful employment.
Job Readiness Training
Our services are designed to assist people in identifying their personal barriers and build skills which are relevant to being successful in the workplace. Our staff works with individuals to develop a personal work plan, identify goals, and begin training. Job readiness is not training for a specific job, rather it is designed to help individuals develop
Self-confidence
Self-awareness
Endurance
Interpersonal relationship skills in the workplace
Understanding of competitive employment requirements
Job Coaching
Our staff provides job coaching to assist individuals with disabilities who are competitively employed in the community. We provide on-site job training, supervision and problem-solving, and help develop natural support systems for individuals by working with the employer and fellow employees. This assistance is available for the short or long term.
Job Development
We help individuals with disabilities secure employment by assisting with resume preparation, job-seeking and interviewing skills, and by contacting employers on their behalf.
Placement Services
Our employment specialists provide job-placement services for people with disabilities who are work-ready, but may require some assistance in obtaining employment. Our professionally trained staff provides assistance with
Job-seeking skills, such as preparing resumes and completing job applications
Job leads
Developing on-the-job training sites
Direct placement
Post-employment follow-up
We may also facilitate worksite and/or job modification as needed, or assist in modifying or eliminating architectural barriers.
Employment Support for the Long Term
As part of our employment services, Easterseals-Goodwill offers long-term support in either an in-house setting or a community job placement.  Active participation in long-term employment support, through either employment or extended employment helps individuals identify and conquer barriers to long-term employment.
Our services are designed to provide for training and other assistance to prepare people for independent employment. Our staff works one-one one with individuals to be successful in the work environment. We offer this support for as long as individuals remain on the job or need assistance.
Classes and Workshops
Easterseals-Goodwill offers a wide variety of classes that cover subjects from basic computer skills, customer service, life skills, academic curriculum and vocational skills, as well as parenting support. We can deliver material in a group classroom setting, or one-on-one, depending on individuals' specific needs or requirements.
We also offer several workshops to help improve soft skills, build confidence, and increase financial literacy. These classes and workshops provide people with tools and skills that are essential for success in both personal and professional settings.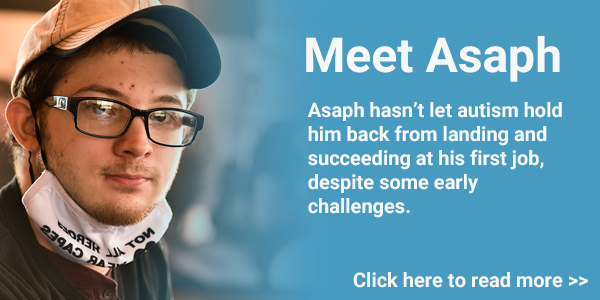 Interested in working for this program?
Text Work4ESGW to 773-770-4377
Individualized Employment Services

Easterseals-Goodwill is a qualified provider of services through the Montana State Department of Public Health and Human Services, Developmental Disabilities and Vocational Rehabilitation Programs.