< Back to Provo Early Intervention Services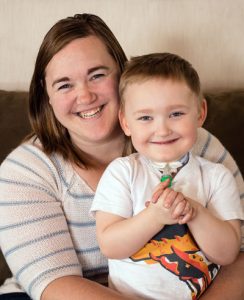 Meet Porter
Porter came to our Provo, Utah, Early Intervention program when he was seven months old. Born at just 23 weeks gestation, he had spent the prior six months in the neo-natal intensive care unit. Porter faced significant developmental delays and serious health challenges. He had a tracheostomy tube in place, was fed through a tube to his stomach and was also dependent on a ventilator to help him breathe.
Porter's medical needs and equipment made moving, playing and getting others to interact with him a challenge. Our early intervention staff spent many hours with Porter and his family, brainstorming ways to help promote his developmental skills. As he grew, staff focused on supporting Porter's parents, helping them find ways to help Porter learn to interact with others, explore his environment, begin moving and communicating independently, and also eat and drink.
Porter experienced many medical setbacks during his time in early intervention: hospitalizations, medical procedures and many illnesses. Each time he became sick or needed another procedure, Porter would need time to heal and regain his strength before getting back to intervention.
Porter's parents were very in tune with his limitations and needs and were able to work with the early intervention team to continue to provide support to Porter, even when he wasn't strong enough to participate fully in his therapy.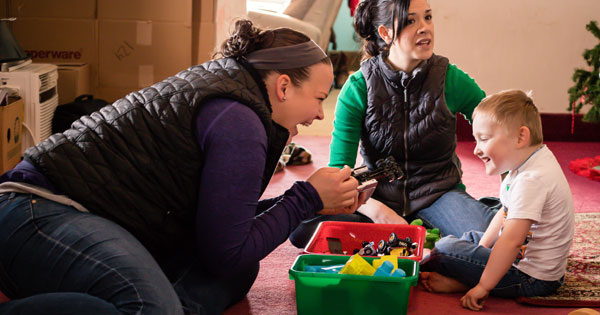 In spite of the challenges and setbacks, Porter made wonderful progress When he "graduated" from our services at 34 months, Porter was walking and climbing by himself, pointing and using some signs and words. He loves food and enjoys eating with his family.
Porter is now a very curious boy who loves to explore.He loves to tease his parents by getting their  attention and then doing something he normally isn't supposed to do (like unplugging electronics). He is affectionate and social and his cognitive skills are no longer delayed. Today, Porter looks and acts like a typical toddler.